homeLA positions dance-centered performance in private spaces for the public. Our program supports the development of new works and one-of-a-kind performances in response to the architecture, history, and ethos of Los Angeles homes. We present intimate, salon-style, site-sensitive performances that provide unique experiences to a mobile audience.
We believe in ephemeral art-experiences' capacity to transform our sense of self, community, and place in the world, and that various meanings and manifestations of "home" are vibrant sites for this valuable exchange.

homeLA was established in 2013 by dance artist, Rebecca Bruno, and has since presented works by more than 120 interdisciplinary artists in 20 homes attended by over 3000 guests throughout Los Angeles.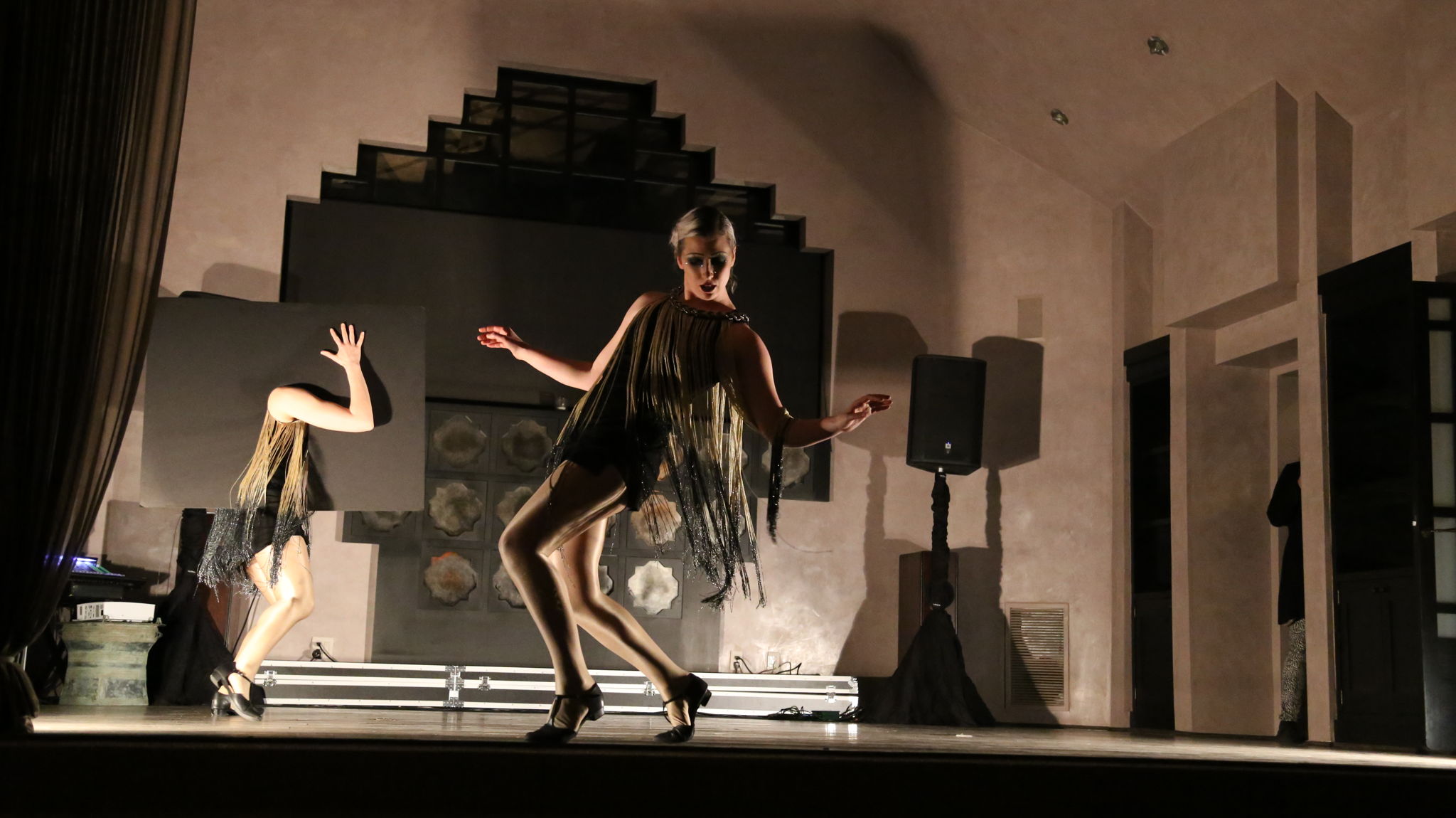 Cheng-Chieh Yu (with Sarah Jacobs and Darrian O'Reilly), Inservient, homeLA Benefit 2020.
Photo by Andrew Mandinach
Donate via Credit Card or eCheck
homeLA FAQ
Is my donation tax deductible?
Yes, we are a fiscally sponsored project of Fulcrum Arts Emerge Program, which is a public 501c3 organization recognized by the IRS. Your donation is tax-deductible to the fullest extent permissible by law.
WeDidIt FAQ
Is my donation and credit card info secure?
Yes, the security and confidentiality of your information is our highest priority. We will not sell, trade or share your personal information with anyone else, nor send donor mailings on behalf of other organizations, and we will only share personal information if you have given us specific permission to do so.
How do I know that my donation was made successfully?
You will receive an emailed receipt immediately after your donation is submitted and your credit card is processed. Your donation will also show up on your bank or card statement within 1-3 business days.
Do I get a receipt?
Yes, a receipt is sent to your email inbox once your donation is processed. Please be sure to keep a copy of your receipt for tax purposes. If you select a recurring donation, you will be sent an individual receipt each period when your donation is processed.
Is my donation private?
We will not share or sell a donor's personal information with anyone else, nor send donor mailings on behalf of other organizations.